ROBERT DE VAUGONDY, G. - Le Royaume D'Angleterre, divise selon les sept Royaumes ou Heptrachie des Saxons, avec La Principaute De Galles, et subdivisie en Shires ou Comtes…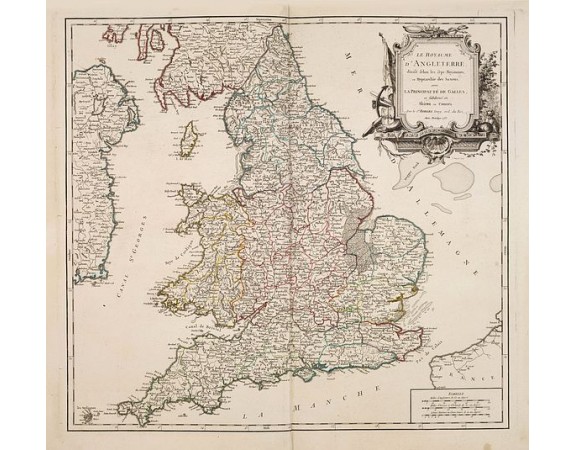 ROBERT DE VAUGONDY, G. - Le Royaume D'Angleterre, divise selon les sept Royaumes ou Heptrachie des Saxons, avec La Principaute De Galles, et subdivisie en Shires ou Comtes…
Date: Paris, 1753
Size: 480 x 512 mm.
Colouring: In original o/l colours.
Condition: Wide margin. Paper slightly age toned. Printed on thick paper.
Description
Decorative map of British Isles divided into the 7 ancient Heptarchies of the Saxons and also showing the more modern counties or shires. With Rococo title cartouche. Engraved by E.Haussard.
Dated 1753.