DE LA POINTE, F. - Carte du Siège Présidial Dax…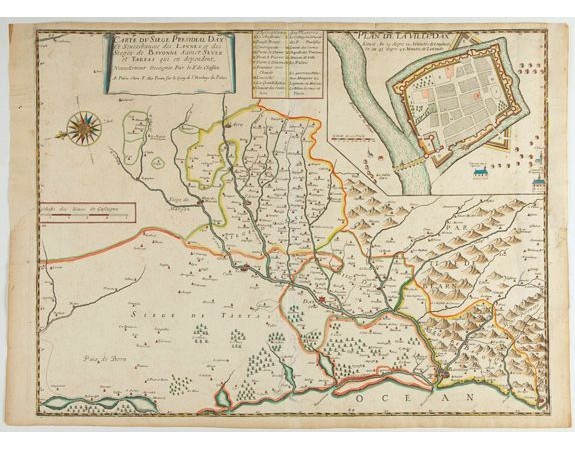 DE LA POINTE, F. - Carte du Siège Présidial Dax…
Date: Paris, 1638
Size: 395 x 525 mm.
Colouring: Original colours
Condition: Added margins on the verticals right and left sides. Browned paper. Fair condition.
Description
Very rare map including Bayonne and Dax in the south west of France. With inset plan of "Plan de la ville Dax.". With the address "Chez F. Dela Pointe sur le quay de l'Horloge du Palais".

Published in Theater des Gaules .