Free appraisal Form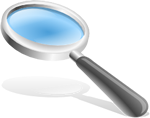 Free appraisal
We provide a free appraisal if you are considering selling one of your maps, atlases, books.


We provide auction estimates from photographs sent via the Internet. Such auction estimates are not for valuation purposes and are subject to revision on inspection of the object. We suggest that you fill in the form below, including the name of the maker or attribution, the exact wording of the title, the condition and known repair history of the item and measurements.
It is impossible to give verbal estimations by telephone, nor can we respond to requests sent without a photo.
We do not valuate 20th-century maps and prints.