About
Librairie Loeb-Larocque specializes in maps, atlases and travel books from the 16th - 19th centuries.
The Librairie was founded in 1958 by Béatrice's father Louis Loeb-Larocque. Originally he arrived in France from Germany shortly after World War II. He first started an antiquarian map and book shop in Paris. He built a company that specialized in early maps, atlases, travel books and prints. The shop was located at Rue Le Peletier in Paris until Béatrice's father's death in 1996, and was frequently visited by collectors and fellow dealers from all parts of the world.

At present, the office is located at 31 rue de Tolbiac in Paris in the lively 13th district, a 5 minutes walk from the Bibliothéque Nationale de France (Metro Line 14) and China Town.
Visitors are welcome to visit our shop by appointment from Monday through Friday.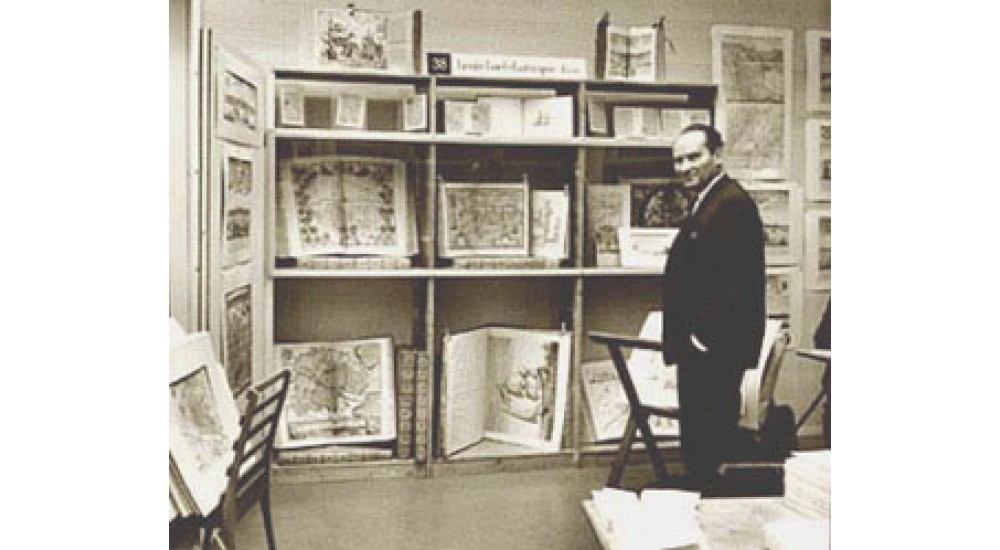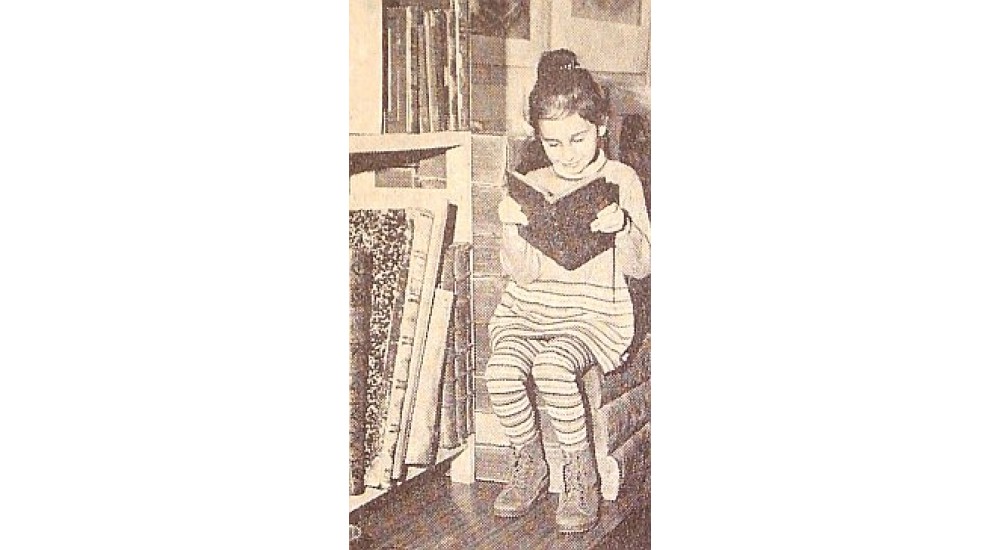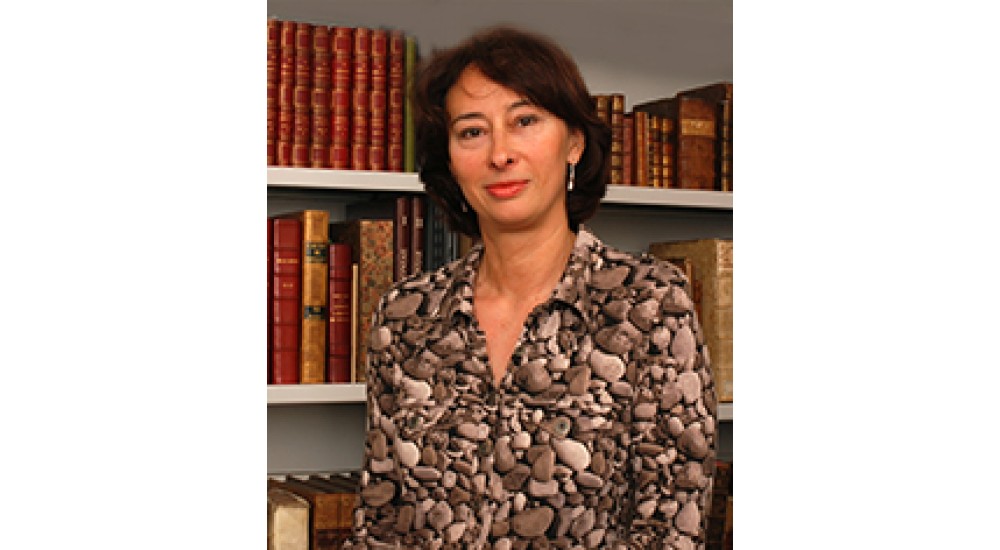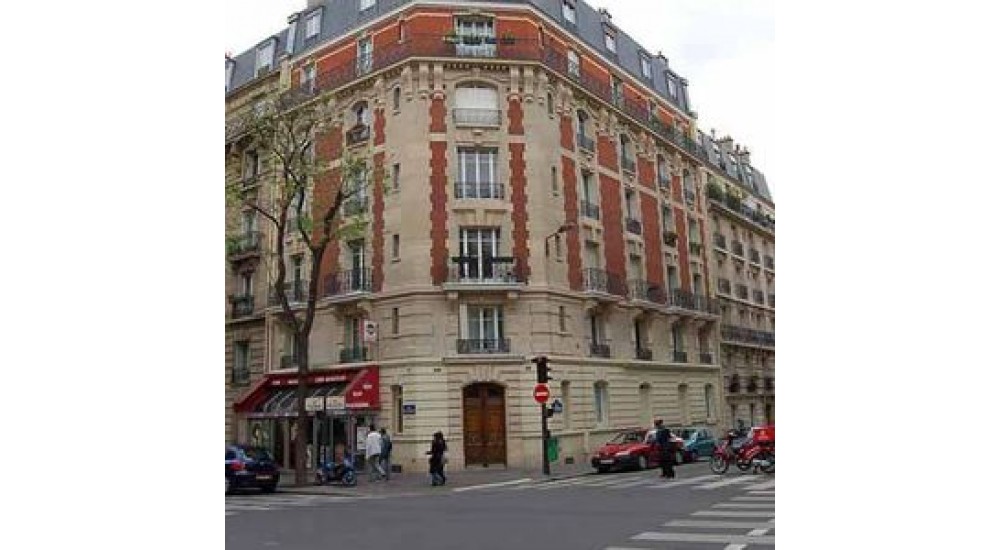 We Buy
We buy antiquarian books in our areas of specialization: Atlases, old maps, travel books and illustrated books.
If you want to sell books and maps, we are happy to make a free estimation. To do this, please send us some pictures by e-mail. We can also accommodate you by appointment and will be able to make an offer to purchase after physical examination of the object.
Here are some examples of books, atlases and maps we are eager to buy.
JOLLAIN - Trésor des cartes géographiques des principaux états de l'univers. Chez l'Auteur, sans date (1667) 38 cartes gravées sur double pages.
THEVENOT, M. : Relations de divers voyages curieux... Langlois, 1664. In-folio, illustré de 8 cartes dépliantes et de 6 planches dont 3 dépliantes.
PTOLEMAEUS - SERVET (Publié par Michel). CLAUDII PTOLEMAEI ALEXANDRINI GEOGRAPHICAE... Lyon, Hugues de la Porte [Vienne (France), G. Treschel], 1541.
BLAEU, Joan - Le Grand Atlas, ou Cosmographie Blaviane, en laquelle est exactement descritte la Terre, la Mer et le Ciel. Amsterdam, Joan Blaeu, 1667. 12 vols., atlas folio
Please click on below button to see the complete want list.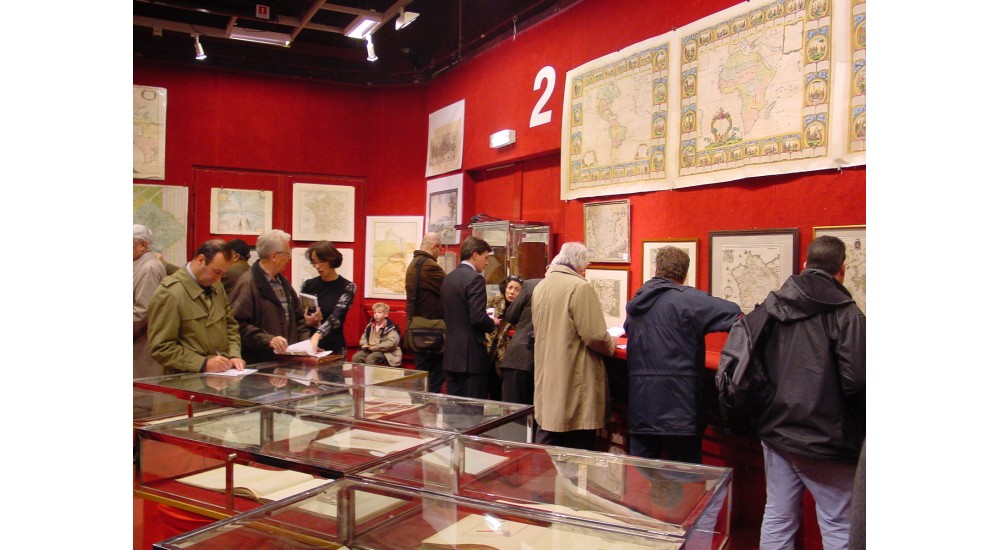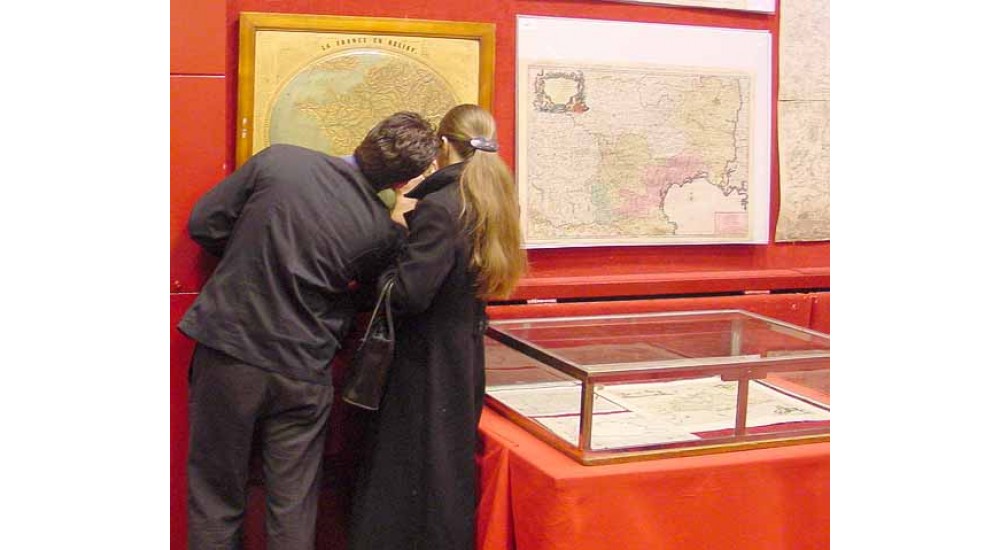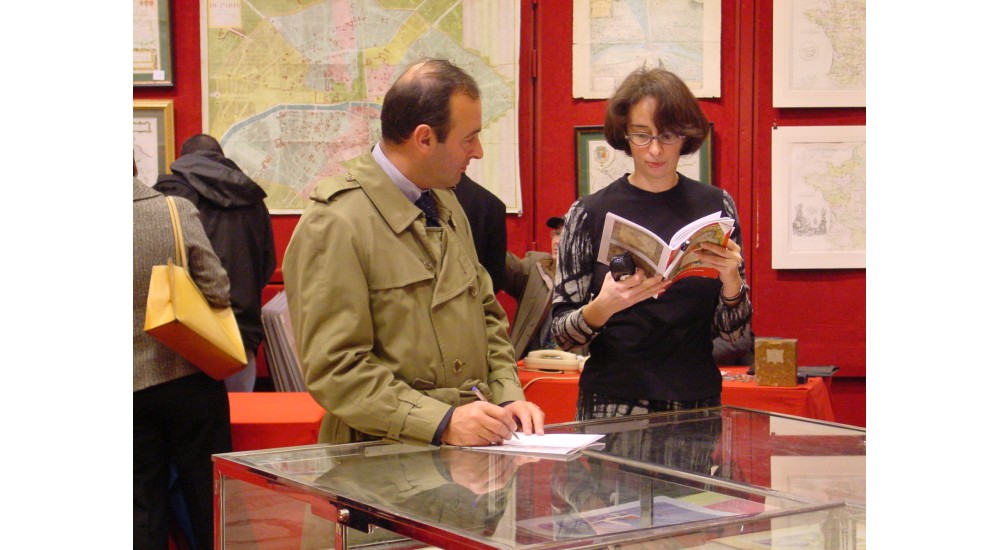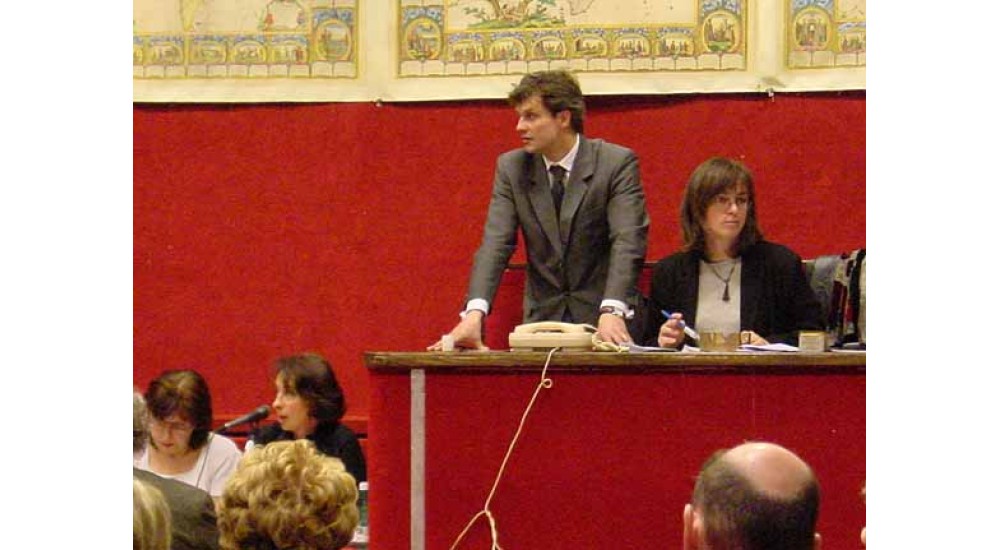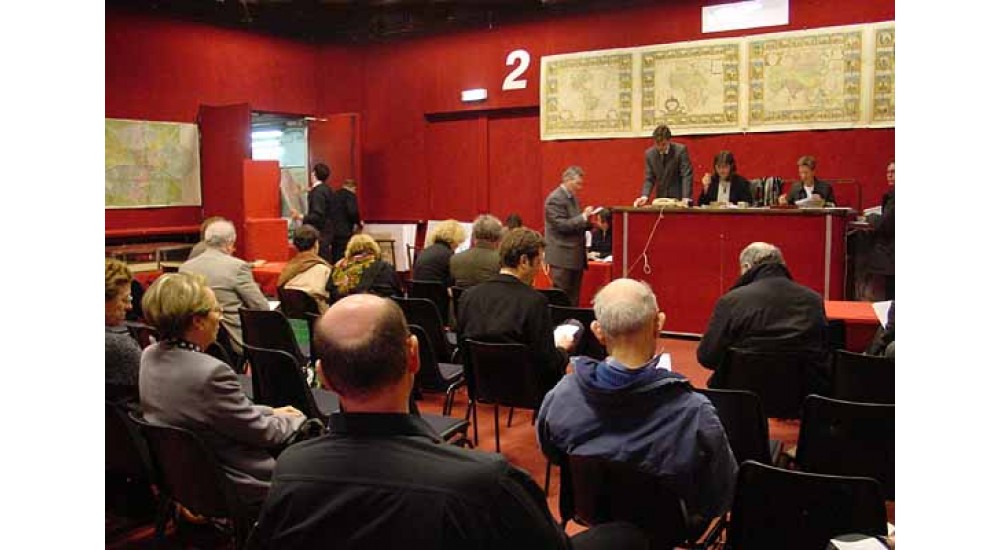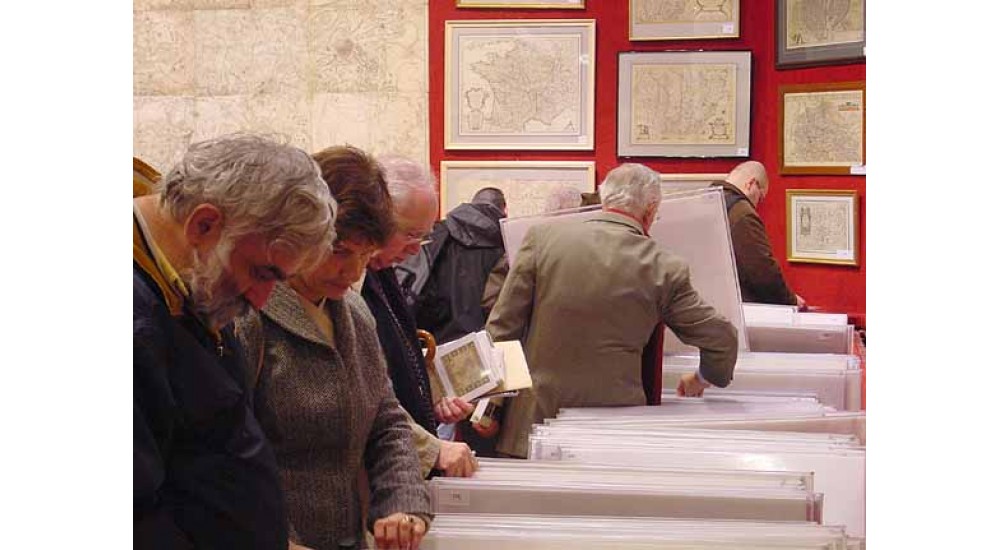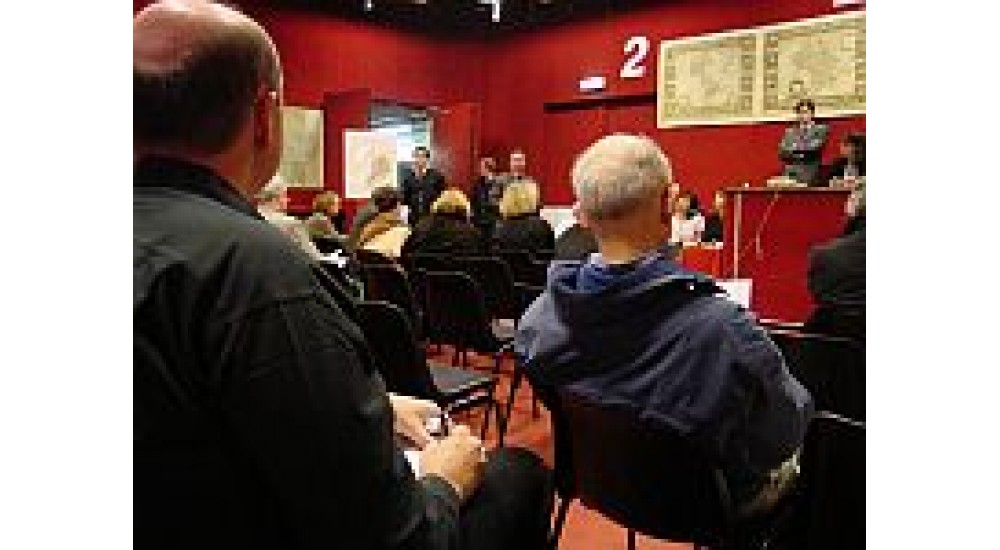 Auctions
Please call Béatrice Loeb-Larocque at +33 (0)6 11803375 if you are interested in a direct sale or considering consigning an item in a Paris, Drouot auction. Please feel free to contact us if you have any questions about the auction, Paris map fair or maps, atlases, prints and books in general.
Member of
SLAM (Syndicat national de la librairie ancienne et moderne) and of LILA who represents 22 national associations of rare and antiquarian book dealers in 36 countries with about 1800 members worldwide.
SFEP (Syndicat Français des Experts Professionnels en Oeuvres d'Art et Objets de Collection). Founded in 1945, the SFEP is the oldest organization representing professional appraisers in fine art and antiquities in France.
The CSEDT (Chambre Syndicale de l'Estampe, du Dessin et du Tableau) is a professional association created in 1919 and works together with CINOA (Confédération Internationale des Négociants en Oeuvres d'Art). The CINOA is the principal international confederation of Art & Antique dealer associations.
IMCoS is a Society of collectors, dealers, librarians, academics and just plain enthusiasts who share their common interest in antique and vintage maps
The Brussels Map Circle aim is to bring together all those interested in ancient maps, as collectors, scholars, dealers, or mere amateurs.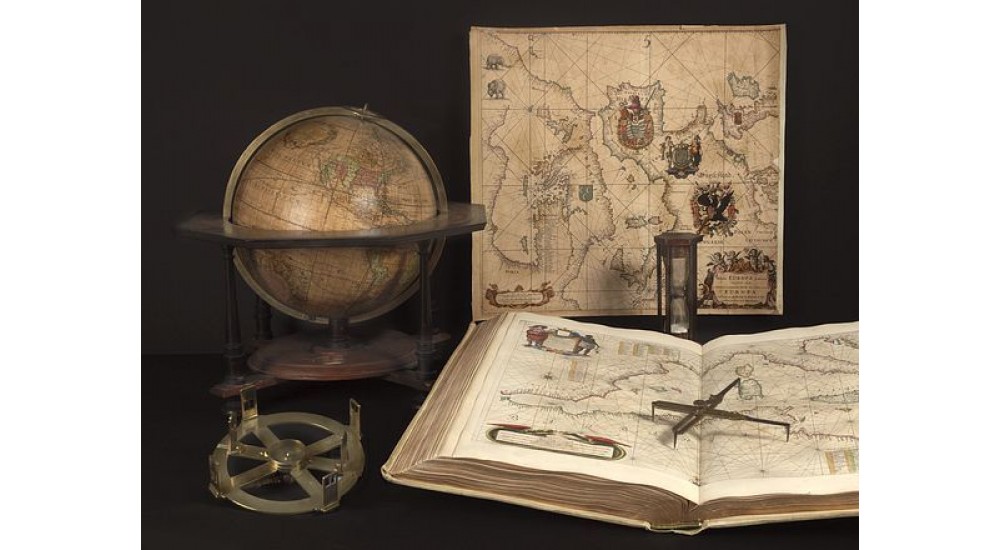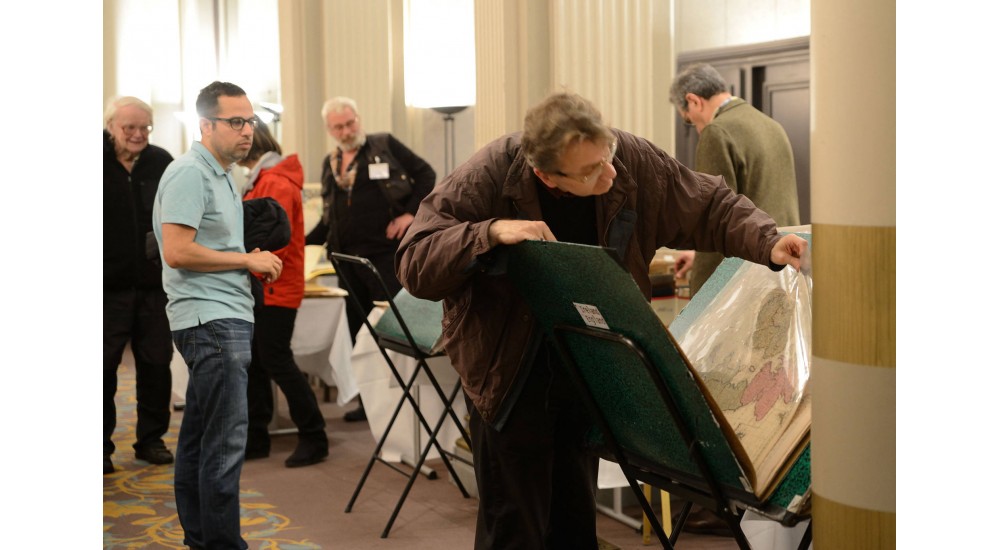 Paris Map, Globes and Scientific Instrument Fair
Béatrice Loeb-Larocque is also a co-organizer of the Paris Map-fair 4 November 2023. For more information please visit our web site at www.map-fair.com
Librairie Loeb-Larocque
Béatrice Loeb (expert)
31 rue de Tolbiac, 75013 Paris, France
by appointment only
Tel.: +33 (0)1 84 88 45 86 / +33 (0)1 44.24.85.80
cell +33 (0)6.11.80.33.75
Email : info@loeb-larocque.com