ALTING, M. - Idaardera deel. . .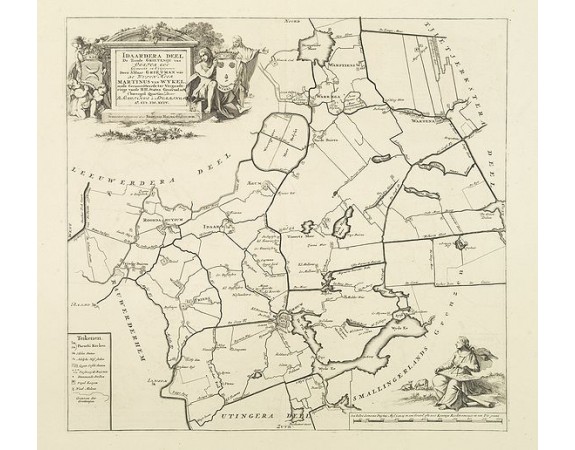 ALTING, M. - Idaardera deel. . .
Published: Amsterdam, 1718
Size: 363 x 425 mm.
Color: Uncoloured.
Condition: A good and dark impression.
Description
Historical map of the present-day Low Countries prepared by the Menso Alting (1637-1713). He was burgomaster of Groningen and geographer, who prepared in 1701 his historical description of Friesland. In 1718 Halma published in Leeuwarden his "Uitbeelding der Heerlijkheit Friesland", including this historical map by Menso Alting.
See other items by this publisher: ALTING, M.
Reference N°:

28820

Click on image to zoom