BLAEU, J. - Belsia vulgo La Beausse.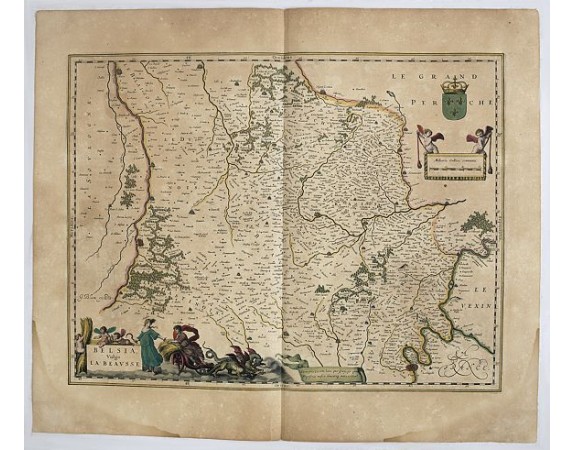 BLAEU, J. - Belsia vulgo La Beausse.
Date: Amsterdam , ca. 1634
Size: 387 x 503 mm.
Colouring: In original colours.
Condition: With wide margins. Paper browned. Latin text on verso.
Description
In the left-hand lower part of the image a beautiful contemporary cartouche with goddess Ceres [agricultural] holding a reaping-hook in her right hand and receiving with her left hand the ribbons of two wyvern dragons pulling a car filled with grain from the Roman god of agriculture Saturn.

In the upper right-hand part a coats of arm with three lilies and a coronet. The image is also decorated with five finely coloured cherubs[messengers of the gods].

The map shows the environs north-west of Paris.
See other items by this publisher: BLAEU, J.
Reference N°:

28543