HOMANN, J. B. - Serenissimo Principi ac Domino Domino Friderico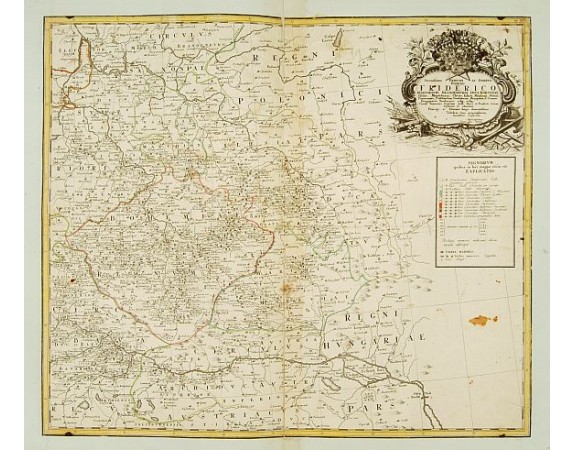 HOMANN, J. B. - Serenissimo Principi ac Domino Domino Friderico
Date: Nuremberg, 1780
Size: 477 x 555 mm.
Colouring: Limites col.
Condition: Some light discoloration along the center fold, with a light brown spot. Map cut on neatline and contemporarily added margins to fit in a composite atlas. A good and dark impression.
Description
Detailed map of eastern Europe, including the towns of Berlin, Breslau, the river Donau from Budapest to Regensburg, with Czech Republic in the center.
See other items by this publisher: HOMANN, J. B.
Reference N°:

61034