ORTELIUS, A. - Terra Sancta.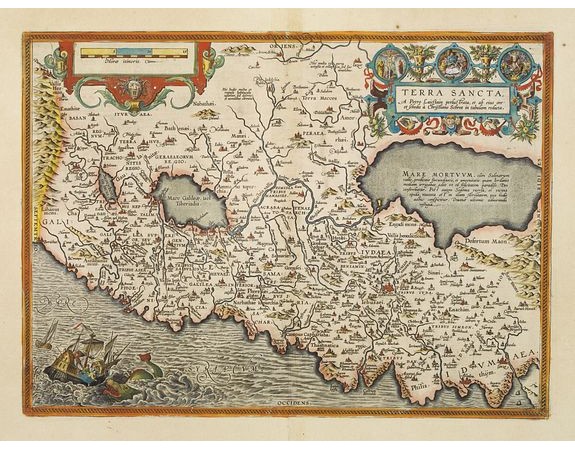 ORTELIUS, A. - Terra Sancta.
Description
This is the most modern of Ortelius' maps of the Holy Land. It focuses specifically on the Holy Land and is oriented with east of the top. Ortelius used as a model the wall map of Peter Laicksteen who had actually visited the Holy Land in 1566. However, Ortelius introduced several revisions to the original. (See Nebenzahl.)
In addition to two elaborate cartouches, the map is decorated with a dramatic vignette of Jonah plunging from a ship into the mouth of the whale.
See other items by this publisher: ORTELIUS, A.
Reference N°:

00554