TAYLOR, R. - A cartograph of Treasure Island in San Francisco Bay Golden Gate International Exposition;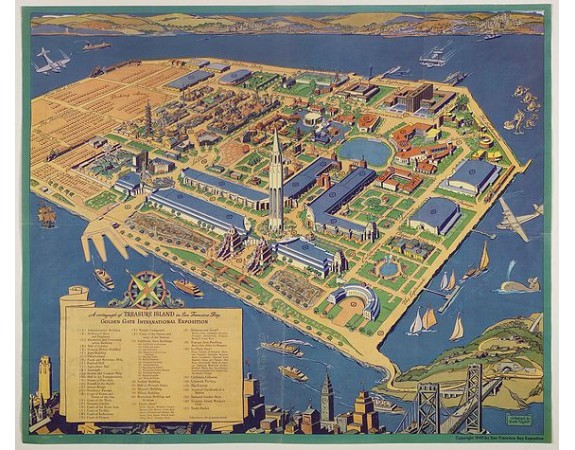 TAYLOR, R. - A cartograph of Treasure Island in San Francisco Bay Golden Gate International Exposition;
Date: San Francisco, 1940
Size: 393 x 480 mm.
Colouring: Coloured.
Condition: Offset. In good condition.
Description
Ruth Taylor White's large format map of Treasure Island and the San Francisco Golden Gate Exposition Fairgrounds, published in 1940.
The map provides an aerial panorama of the exposition grounds, with a portion of San Francisco in the foreground and whimsical sea monsters, whales, and boats in the water around the island.

On this example's edition of 1940, Yacht Harbor (N° 17) was added compared to the 1939 edition.