ANONYME. - Nangasakij.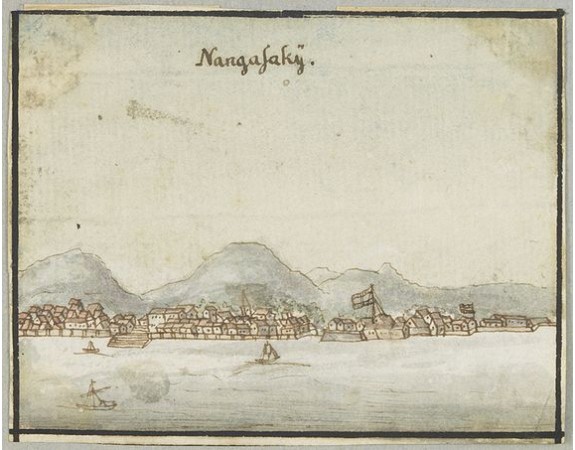 ANONYME. - Nangasakij.
Date: Ca. 1750
Size: 76 x 95 mm.
Colouring: In original o/l colours.
Condition: Water colour with pen and ink. Some minor discolouration in corners.
Description
Charming 18th water colour on paper depicting the factory Deshima in Japan. Probably made by a westerner artist visiting Japan. RARE.
See other items by this publisher: ANONYME.
Reference N°:

05717