ANONYME. - Palais de Chine.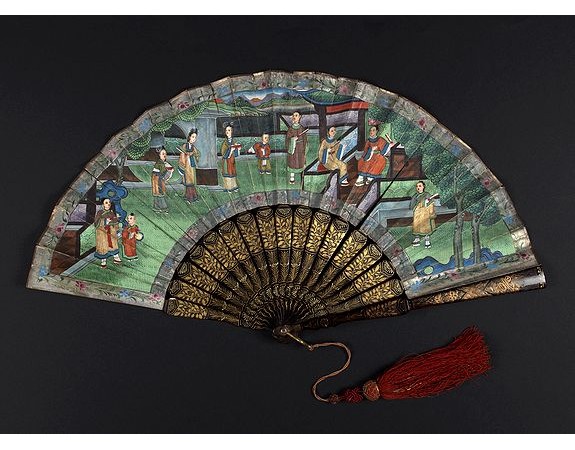 ANONYME. - Palais de Chine.
Date: China, 1880
Size: 270 x 515 mm.
Colouring: In original colours.
Condition: Folding fan, composed of a double skin sheet with gouache and silver painted scene, mounted on bamboo. A few minor tears. Generally fine condition.
Description
Folding fan made of sheet paper, gouache painting depicting a lively garden of a dignitary and servants whose costumes are silk applied (in relief), the heads of the characters are in ivory.

The back is silver painted, the background shows a golden pheasant among flowers.

Black lacquered bamboo mounting with gold decoration.
Wick and tassel of trimmings.
See other items by this publisher: ANONYME.
Reference N°:

44023